Simulated Video
This project uses video game technologies to render dynamic videos in real time in order to challenge superficial perceptions of the space.
drone
3d model of a face in an endless cycle of expanding, morphing, and restarting.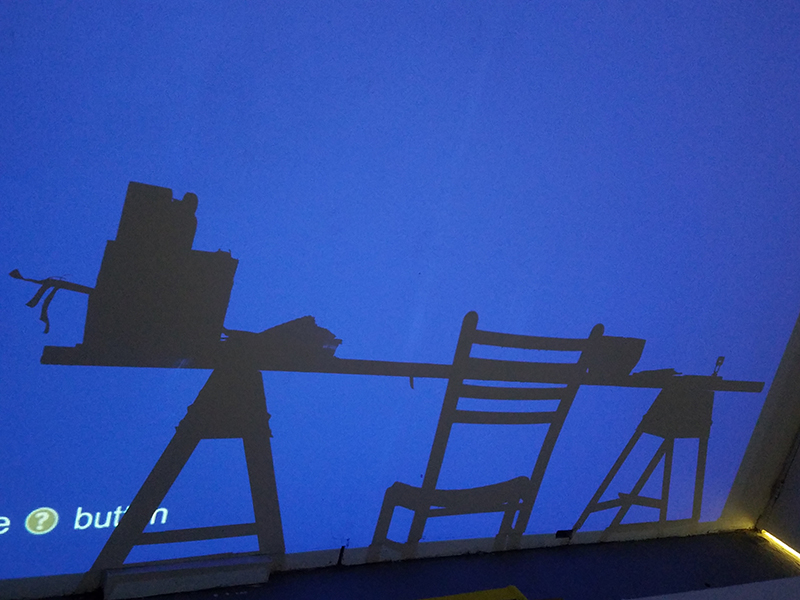 no signal
Video projection that combines "real" shadows from physical objects and "faux" shadows generated by the software. The installation appears to be inactive, but in fact a simulation is running with a 3d human model that wanders about a virtual space, their shadow sometimes coming into view on the screen.